Why Choose Abbeville County?
Abbeville County's rich history, natural beauty and charming people make it an ideal place to raise a family or locate a business. Founded in 1758, many of the county's historic homes harken to decades past, and its Courthouse, which anchors a corner of Town Square, dates to the 1800s.
Workforce
Abbeville County's population of more than 25,000 residents is expected to continuing growing during the next 15 years. State and local resources align students' educational experiences with job vacancies in a variety of in-demand sectors from mechatronics to health care, positioning Abbeville County for continued economic success.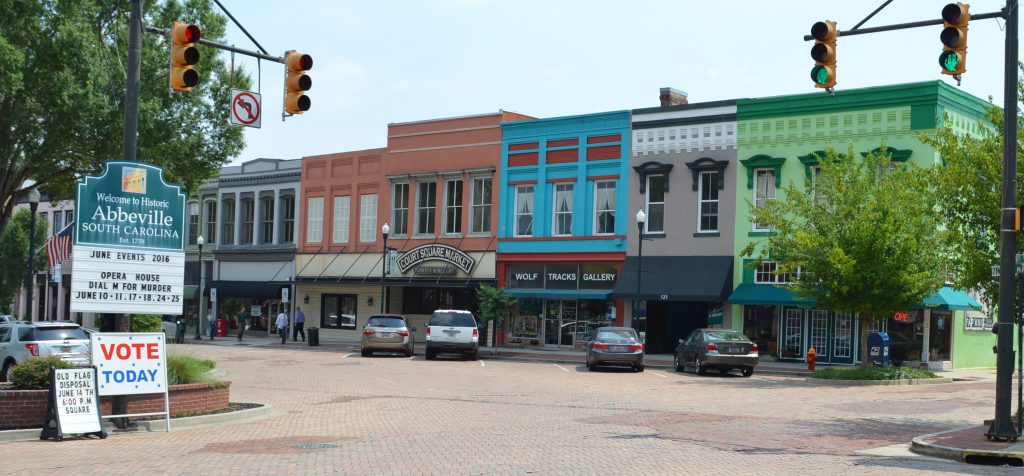 Location
Situated in the Upstate of South Carolina, Abbeville County is positioned along the Interstate 85 corridor, with easy access to a thriving state Inland Port, as well as neighboring metropolitan areas, such as Greenville and Columbia, S.C. Bordered to the west by the scenic Savannah River, Abbeville County's miles of shoreline provide numerous recreational and waterfront living opportunities.
Living Here
Featuring miles of shoreline, trails and acres of natural parks, Abbeville County is one of the most beautiful areas of South Carolina in which to raise a family. The county also offers great schools, access to top-of-the-line health care, affordable utilities and a low cost of living. With cultural offerings such as the Abbeville Opera House, there's always something to do this charming, caring community.